Focus on less to handle your extra long task list
April 25, 2007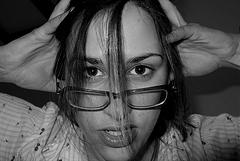 If you are an entrepreneur, then you know what it's like to have a super-long to-do list. People tend to rely heavily on you for your skills and ideas. Here's some great advice to make you feel less overwhelmed.
Penelope Trunk gives great advice for this problem:
… research has shown that wildly successful people have 1,000 fewer thoughts a day than others, which allows the successful people to have exceptional focus on their goals.
So just relax and focus your worries on the task at hand. I'm sure your mind will help you wander off to the big picture later, so worry about it then.
In Trunk's article is a bunch of other tips for feeling less risk in a entrepreneurial situation. And we know how much people associate risk with being an entrepreneur. I'd recommend reading the rest of it if you find yourself in the small business boat as well.
Photography by vidrio. Some rights reserved.
---